Body Wipes for Men: Freshen Up Without A Shower
The Top Three Physical Discomforts of Men Today
Sweat, body odor, and stickiness are three of the biggest hygiene issues that plague adult men in today's society. They cause discomfort and embarrassment to grown men all around the world – but for men living in hot and humid regions, these problems can be particularly challenging.
In a hot, humid part of the world, sweating is a daily occurrence, which means that men must learn to deal with and adapt to feeling sweaty and sticky, while constantly battling body odor.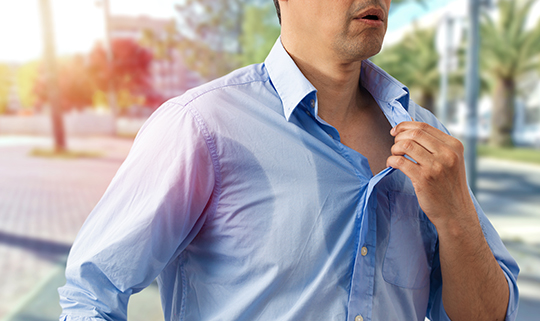 Sweat
If you've ever walked outside on a hot day to start sweating the moment you step outside the front door, you know how uncomfortable it is. Imagine breaking into a film of sweat when you travel to work or school, ride your bike, or go on your daily jog on a hot summer day. You're absolutely drenched!
Stickiness
Stickiness is a feeling that comes as a result of sweat not being able to dry properly on the skin. When this happens, it's because of humidity. The air is already so saturated with moisture that it clings to the skin, leaving you feeling sticky to the touch.
Body Odor
Body odor is the third issue that men deal with on a regular basis. Body odor can happen all year round for some, but it tends to be worse during the summer. Body odor can be the residual scent of dried sweat on any part of the body, or it can originate directly in your sweat glands, most notably in the underarm area.
The problem with body odor is that, despite a perfect hairstyle and no visible sweat stains on your clothes, it's a huge confidence killer when your smell sends strangers running in the opposite direction.
It would be nice if you could shower and wash off the sweat, stickiness, and odor on the go, but when you're out, that's not possible! Wouldn't it be great if you could carry a portable shower in your pocket everywhere you go? What if you could freshen up without getting wet, changed, or running home on your lunch break? Wouldn't that be a game-changer?
Introducing GATSBY Body Wipes – Feel Fresh With No Shower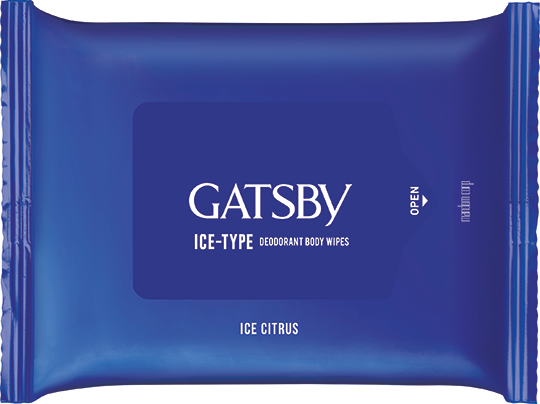 What Are Body Wipes?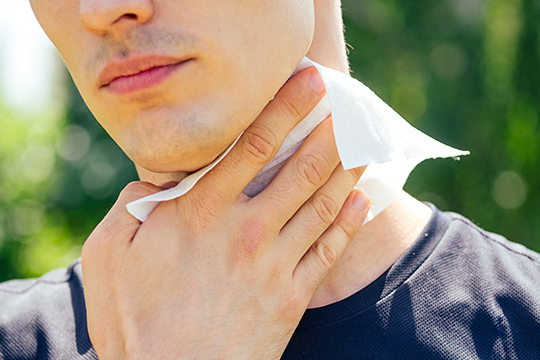 Body wipes are thin sheets, like baby wipes, that can be used to clean and refresh the skin whenever you are out of the house and do not have access to a shower, or you just don't want to feel uncomfortable throughout the day. They are cool and refreshing to the touch and generally come in convenient, soft-bodied packaging that is easy to carry around.
GATSBY's Body Wipes wipes away grime and odor while being gentle on the skin, for the optimal refreshing shower alternative.
Benefits of Body Wipes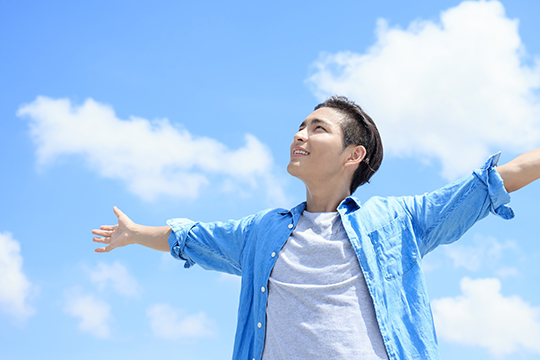 Get Clean
The biggest benefit of body wipes is, by far, the fact that they clean your skin. Body wipes wipe away sweat, dirt, and stickiness from the skin and leave you feeling clean and fresh. The size of the wipes means better cleanliness with less waste, too. You can clean your entire body with a single large wipe.
Feel Cool
When it's hot outside and you're being plagued by constant heat and sweat, nothing feels better than cold water or a cool damp cloth. When you have neither but you do have body wipes, think of GATSBY's wipes as a step up from plain water. The menthol in our body wipes not only makes you feel cooler but keeps you feeling fresher longer.
Body wipes are moist and refreshing, so when you rub them on your skin, they work to not only cleanse it but also give you a cooling sensation.
Refresh Yourself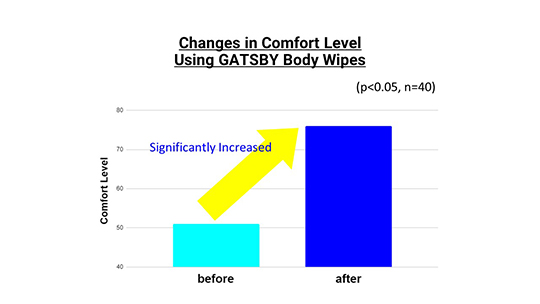 Wiping your hot, sticky skin does more than just cool you down. In fact, it is clear from the EEG measurements that the comfort levels increase with the use of GATSBY's body wipes. (press release in Japanese). This finding was discovered by Dentsu Science Jam, who partnered with us to find out how body wipes affect the user.
Users were given the wipes and hooked up to an electroencephalogram (EEG), which is a special test used for monitoring brain waves. Their comfort level according to their brainwaves was recorded both before and after using the body wipes, and it was found that these levels increased drastically after use. We go deeper into the study in our article on facial wipes.
For those curious minds out there, we've included a summary of the study here.
Methods:
Verification: The survey was conducted using the "Kansei Analyzer," a simple evaluation kit that can analyze the sensitivity obtained from the electroencephalograph developed by Dentsu Science Jam, Inc.
After performing an exercise task* that simulates commuting to school or work in the summer, the participants wiped their necks and arms with GATSBY Body Wipes, during which time brain waves were measured in real time and compared before and after use. At the same time, a subjective questionnaire was administered to obtain the actual feeling of post-exercise refreshment level.
* Subjects conducted squats for 3 minutes in a room set at 27°C.
Period: March 2020.
Measurement: To verify the degree of refreshment using GATSBY Facial Wipes, "calmness level," "comfort levels," "relaxation levels," and "stress levels" were measured. The EEG index is based on an original algorithm which is based on Professor Mitsukura's research at Keio University, one of Japan's leading academic institutions.


"Calmness level" – EEG which rises when the subject is calm.
"Comfort level" – EEG which rises when the subject is in a comfortable state.
"Relaxation level" – EEG which rises when the subject is relaxed.
"Stress level" – EEG which rises when the subject is under stress.

The above are collectively regarded as "refreshment effects."
Subjects: 40 healthy Japanese males aged 20–29.
Using GATSBY Body Wipes for Everyday Life
GATSBY body wipes are convenient and easy to use, which makes them ideal for use in a variety of everyday situations. Here are a few of the times that they may come in handy.
Stay Fresh While Traveling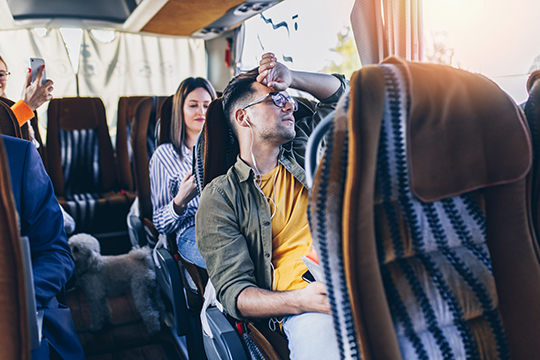 Every seasoned traveler knows how hard it can be to stay clean and smelling nice when you're on a long, international bus, plane, or train ride – and it's even harder when you're the one driving on a road trip!
When you've been sweating all day or unable to bathe for a… while… a sleek, lightweight package of body wipes is just the thing you need to not only ward off body odor but to also make you more comfortable and confident during your journey.
Body wipes can be used to freshen up in the car, in a public bathroom, at your hotel, motel, or hostel. They are easy to pack into a suitcase or briefcase and take up very little luggage space.
Re-set While Playing Sports
When it's warm and sunny, many men flock to the local parks to get active. Whether it's sports, working out, jogging, or whatever manly man outdoor activity they choose.
Whatever the sport, sweat is certainly guaranteed – and that's where body wipes come in! Use them after a game or during breaks to stay comfortable, clean, and ready for the next match.
Stay Clean While Camping or Hiking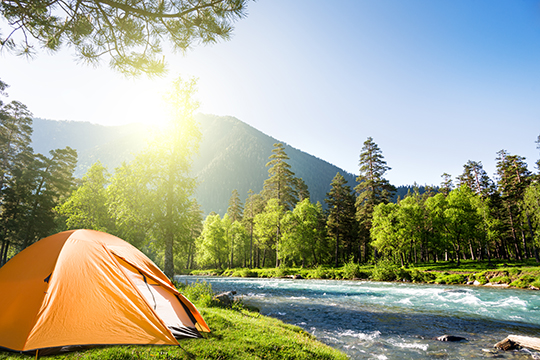 Camping is one of the situations where body wipes are a must. Whether you're camping for two days or a week, chances are that you don't have access to a bathtub or shower, so how do you stay clean and odor-free? Body wipes!
The same body wipes that can be packaged for camping trips can also be packed for hiking trips during which you'll work up a sweat.
Take a Breather at School & Work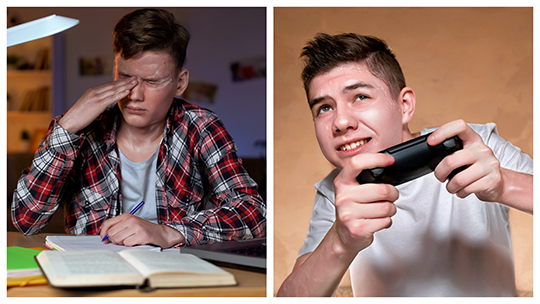 It can be difficult to concentrate on school or work when the weather is hot, humid, and your school or office building doesn't have air conditioning, quite frankly. Even when you can finally have some me-time to enjoy your favorite video game, a room that is steamy and hot might ruin your mood. But luckily, the next time you're trapped behind your desk drenched, you can cool off with body wipes to help you feel refreshed, renewed, and ready to take on the day.
Body Wipes for Emergency Use
Body wipes can also be used in emergency situations for a variety of purposes.
During Natural Disasters
In emergencies such as natural disasters, body wipes can prove to be very useful. They can be used to maintain hygiene standards when there is no access to clean water, helping you feel refreshed and revitalized within a short period of time.
Body wipes should not be used if someone has an allergy to menthol, as the wipes contain small amounts that could induce an allergic reaction.
More Products to Keep You Fresh No Matter Where You Are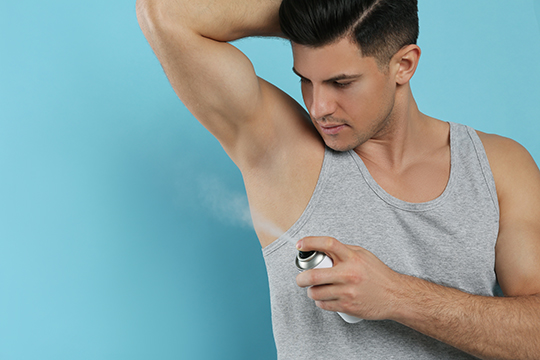 While body wipes can be used for a wide variety of purposes, sometimes, to meet your needs, you'll need to use other products, including the following.
Roll-on or Spray Deodorant
We recommend roll-on or spray deodorants for use when you're on the go. Apply them before you start sweating to block out odor and stickiness, or after wiping down with a body wipe for continued relief all day. These products come in both scented and non-scented varieties to suit your personal preference.
Fragrance Spray
After you've applied some deodorant, spruce yourself up by applying some of your favorite fragrance sprays. Smelling good can boost your confidence and leave a good impression on new people you meet!
Fragrance sprays often come in small, sample-sized bottles as well as full-size bottles. These mini bottles are perfect for tossing into your briefcase alongside your body wipes.
Facial Wipes
While body wipes are designed for wiping away sweat on the entire body, facial wipes are tailored specifically to be used on the face. Check out our article on facial wipes here!
Conclusion
Your body needs some TLC (tender, loving, and care), but it's not always practical to jump in the shower. GATSBY's body wipes take care of this, providing you with a convenient and portable way to clean up (literally) wherever you are. They leave the skin feeling fresh and clean where previously it had been sticky, dirty, and smelly.
GATSBY's body wipes are ideal for everyday life as well as disasters and emergencies. They can be tossed in a bag, along with other necessary toiletries such as roll-on deodorant, fragrance spray, and facial wipes, to take on the go. The list of uses is endless allowing GATSBY's skin care products to enhance your day-to-day life. Give them a try, and they're sure to become part of your daily routine.