Korean Men Hairstyle 2020
While Korean men hairstyle has a long history that dates back to 1910, it made its debut on the world stage sometime around 2004. And then, in 2013, the drama 'My Love from the Star' and K-pop stars like G-Dragon and T.O.P. took Korean men hairstyle to an entirely new level.
The last few years have seen Korean men hairstyles making it to the mainstream fashion trends. With the changing times and the preferences of men, the Korean hairstyle for men 2020 have transformed and adapted aptly, too. Thanks to K-Pop and K-dramas' advent, you can now try some of the most interesting and tasteful Korean men hairstyle that you have seen on your favorite celebrities.
Let's have a look at our rundown for the most popular Korean men hairstyles 2020:
Korean Shaggy Hair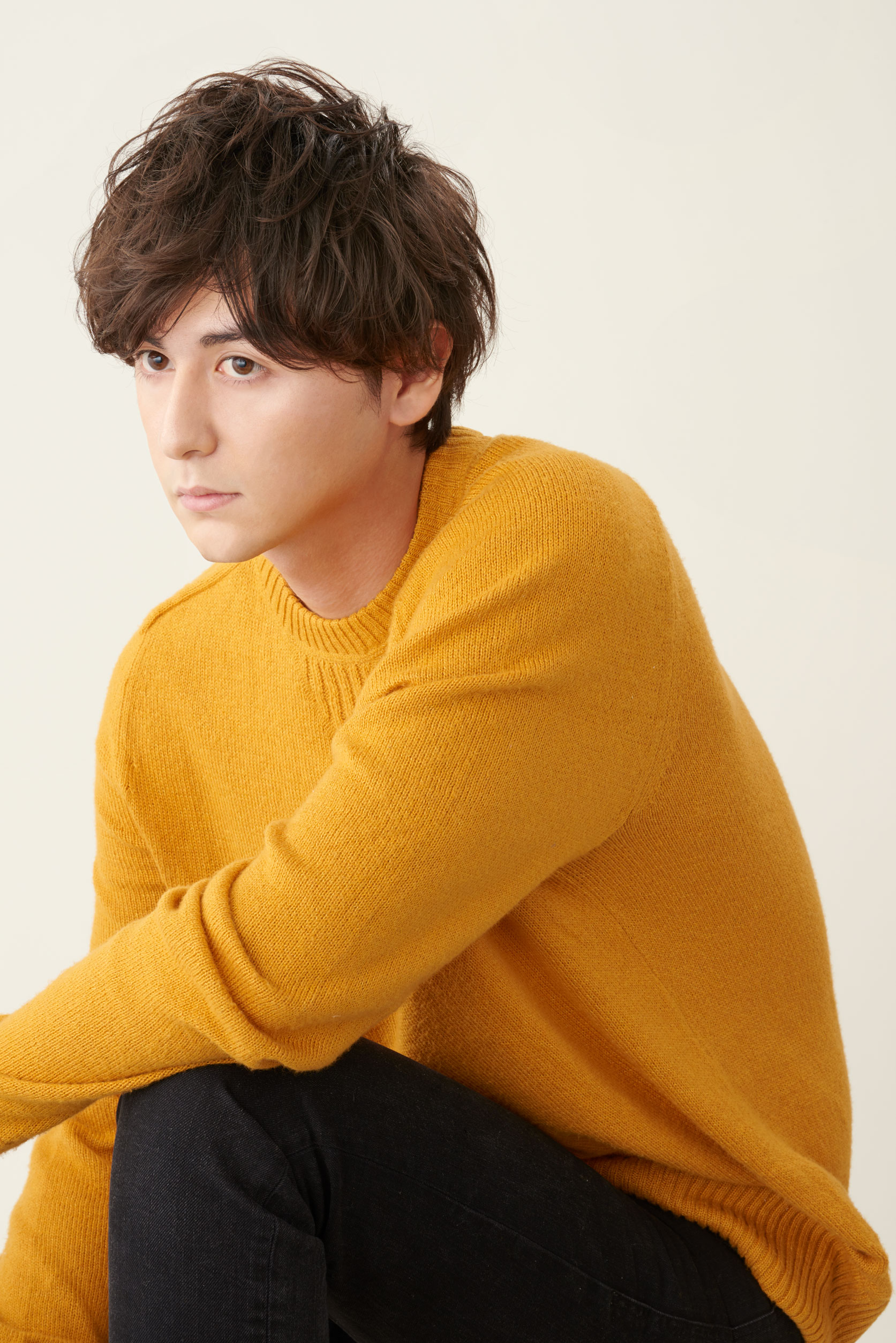 Korean Shaggy Hair
Shaggy hair is an elegant Korean hairstyle for men 2020 trend that adds a soft appeal to any type of physiognomy. Great for medium length hair, the two-block cut is the most popular of the base cuts. It features longer hair on the crown and top than the sides and back. Getting a two-block haircut is super-easy! Simply give it a "shaggy" look by styling the top of the hair in a tousled way using a texturizing product. Or you could simply use some hairspray or hair wax and shake the hair until you get the desired look.
Korean Quiff Hair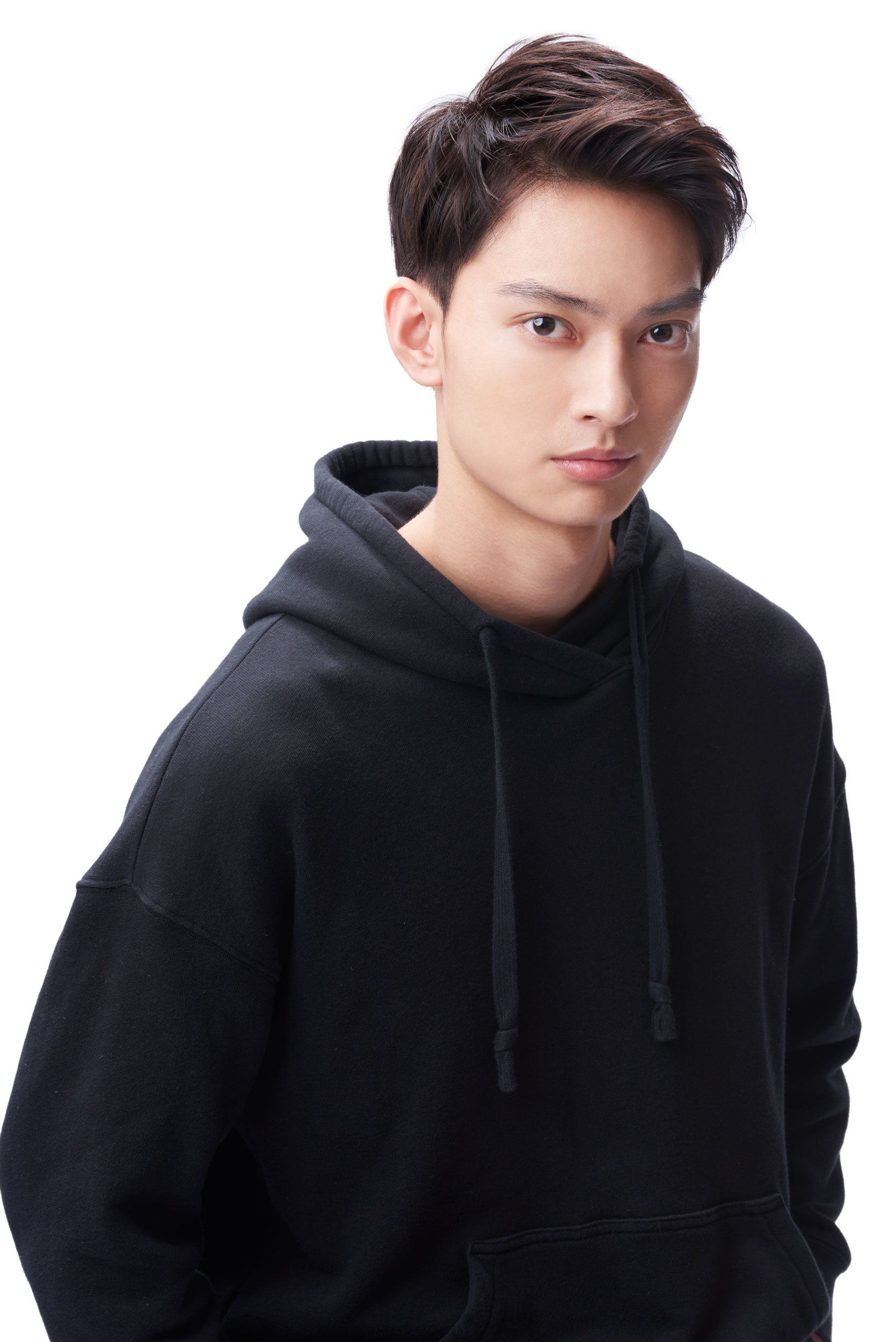 Korean Quiff Hair
Quiff hair will give you a charming and clean business look while keeping you with the casual hairstyle trends. The distinguishing feature of quiff is the "styled up" hair on the top achieved with the help of hair wax or pomade. It adds structure to the hair as it is blow-dried upwards or at a slight angle, making your hair a complete attention grabber.
Depending on your facial features, this hairstyle will add finesse to your overall aesthetic appearance while allowing your hair some natural adaptability. For men with thick and sculpt resistant hair, the quiff works best with wax, pomade or gel.
Long Bangs Korean Style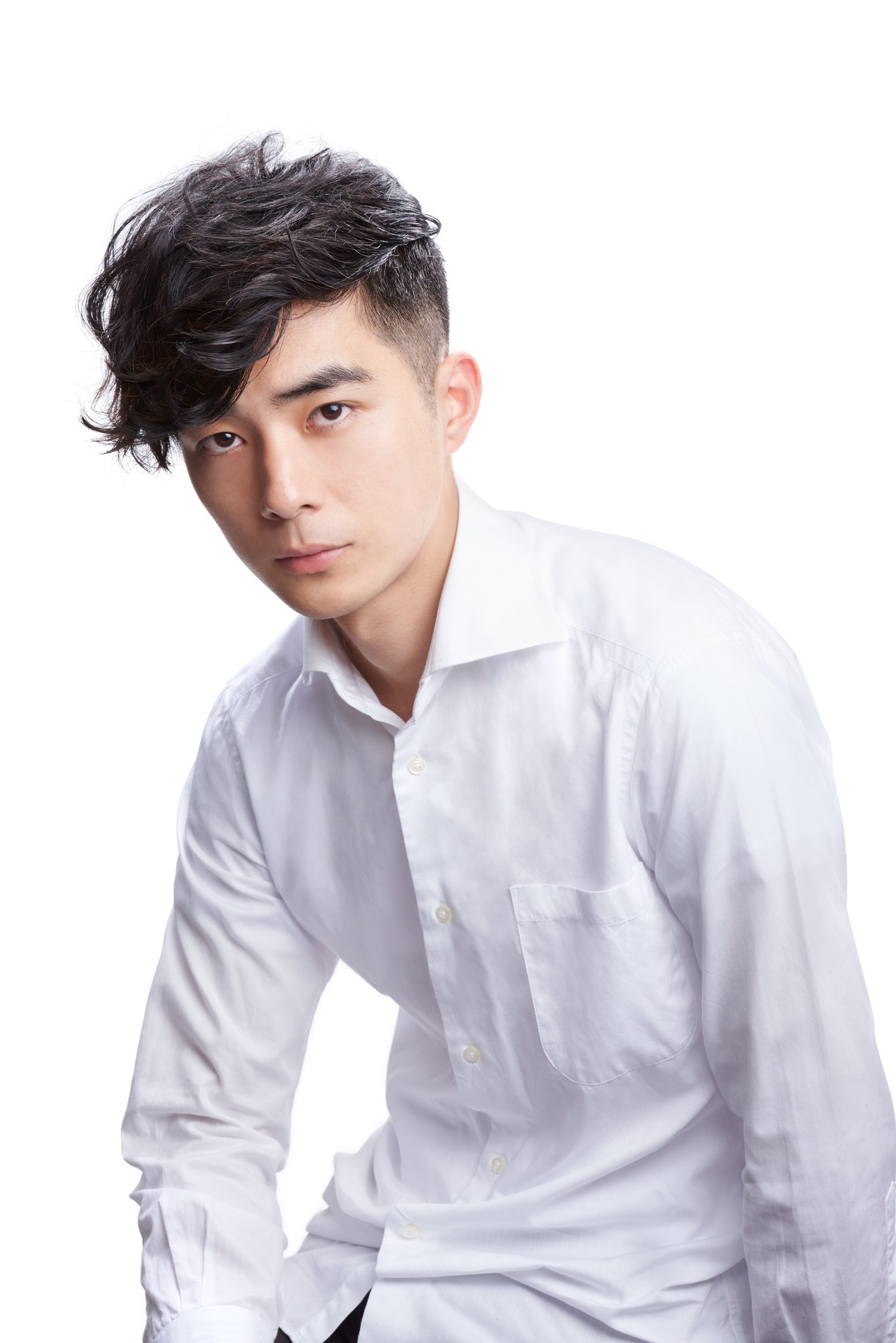 Long Bangs Korean Style
Long bangs offer a graceful and chic style with the right amount of hair, especially when they're well-set and well-trimmed. It features long hair on the top together with longer hair at the front that usually tops right below the eyes or under the nose. This hairstyle looks unique when applied to straight hair than to curly hair. With straight hair, it usually ends up looking more "on purpose," but when styled curly, it can give a messy, bedhead, casual look.
Shaggy Bowl Cut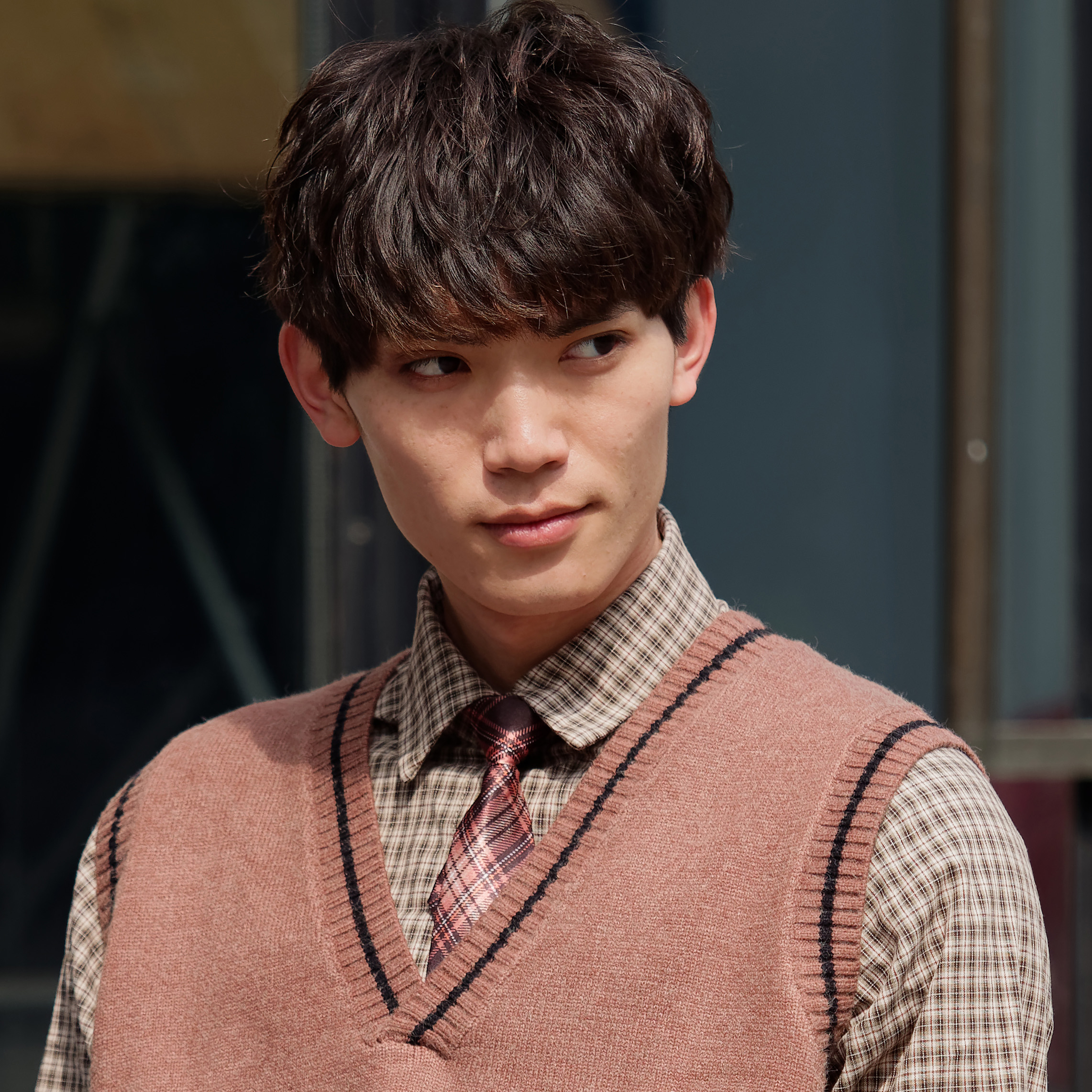 Shaggy Bowl Cut
Do not mistake the shaggy bowl cut for the regular Korean bowl haircut. This one is sure to make you look classy. It has a bowl on the top like the infamous bowl cut, but the bottom section often features an undercut style. You're free to wear this style straight or go more with the trend by adding some wax and then giving it some shake. It is a good idea to blow-dry your hair to achieve the messy but on purpose shaggy look.
Korean Messy Volume Hair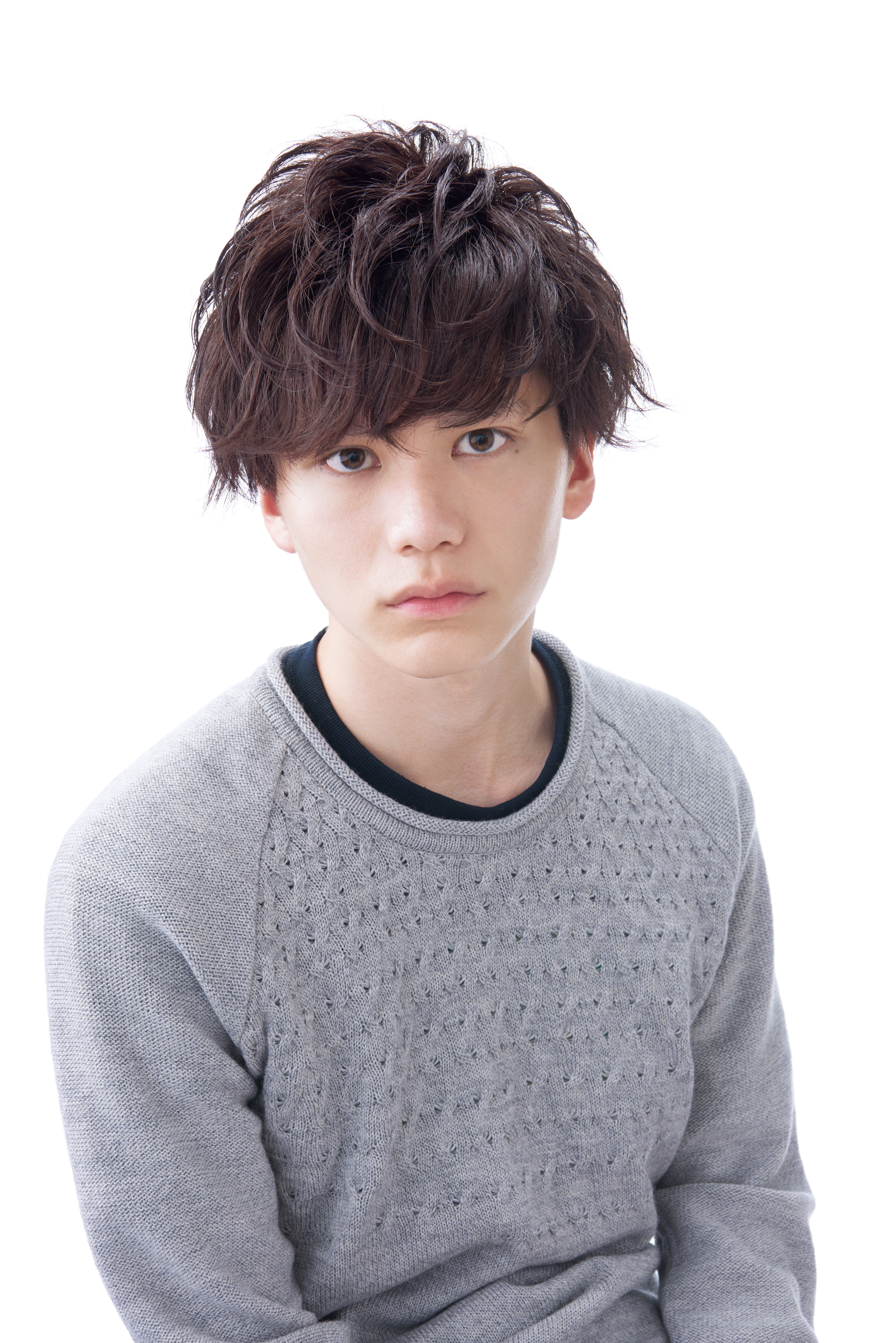 Korean Messy Volume Hair
If there's something that almost all Korean men have in common, it's the sheer volume of their hair. A messy volume hairstyle exaggerates the already voluminous hair even more. The cut has to leave a lot of hair all around or at least at the top to give it a messy appearance. A texturizing spray or hair wax is typically applied to the longer hair strands. Brushing it in all directions as it is blow-dried makes the hair appear even more voluminous.
Funky Colored Hair
Blue/Green/Brown/Black/Blonde/Pink/Platinum/Red/Orange/Grey Hair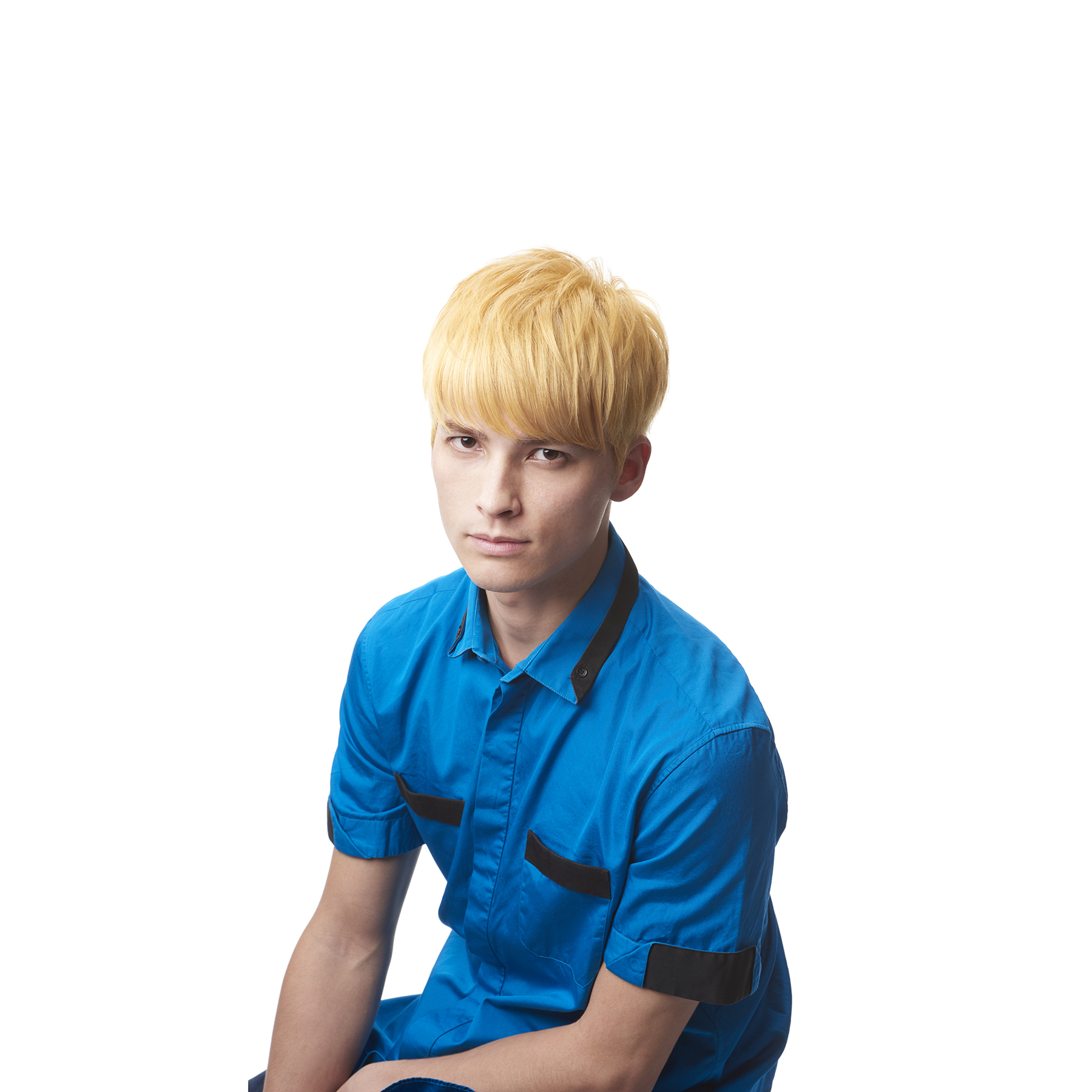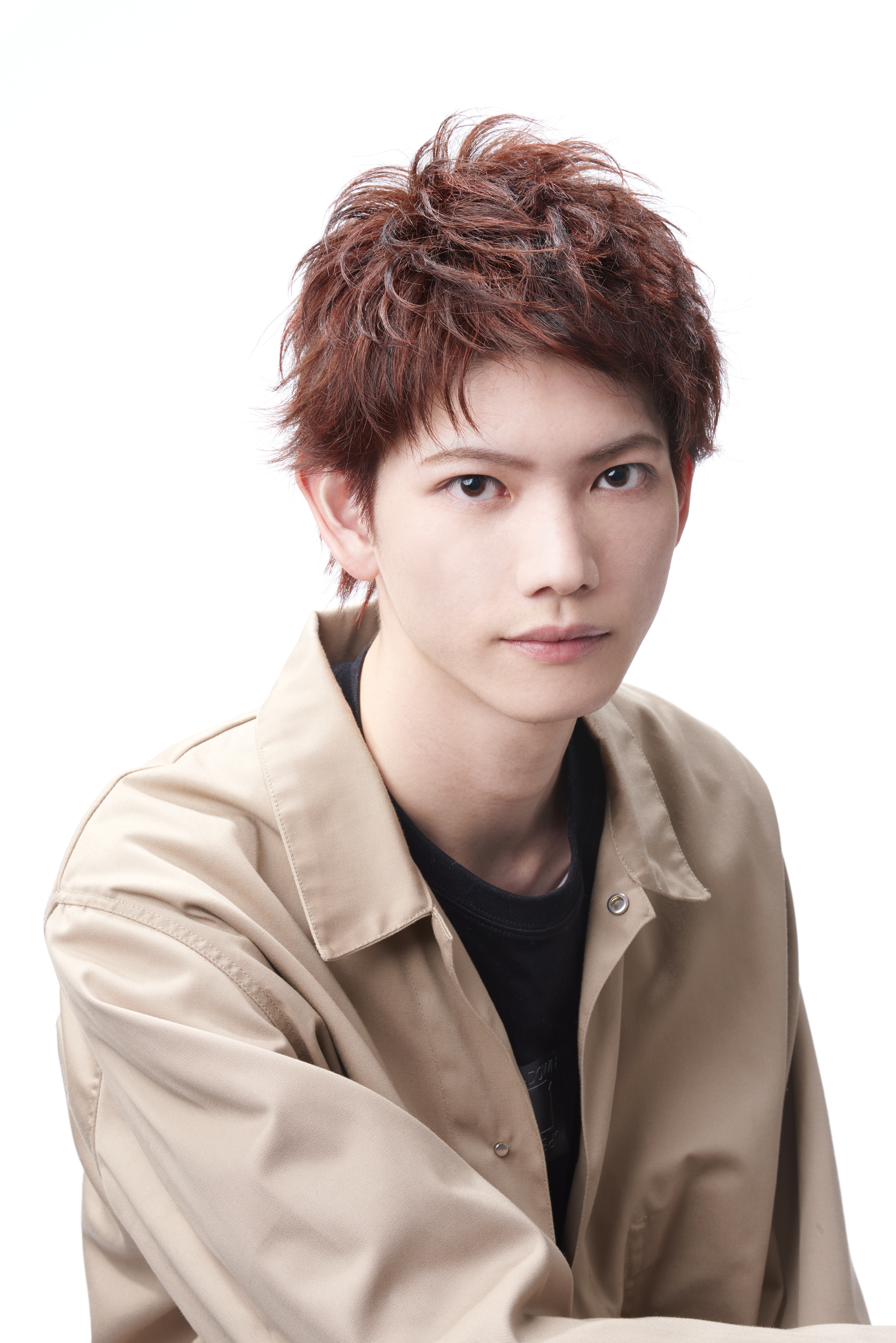 Funky Colored Hair
Korean hairstyle trends took something only the "emo-kids" did and made it cool and wearable - men dyeing their hair in bright, funky colors. While you can do this in various ways, the most common ones include ombre-ing the tips of the hair on top, artistically placing color highlights, coloring only the undercut (or the boldest strands of all), and adding a bold color to your entire hair. You're sure to look absolutely stylish by applying funky colors on shaggy hair.
Korean Side Parted Hair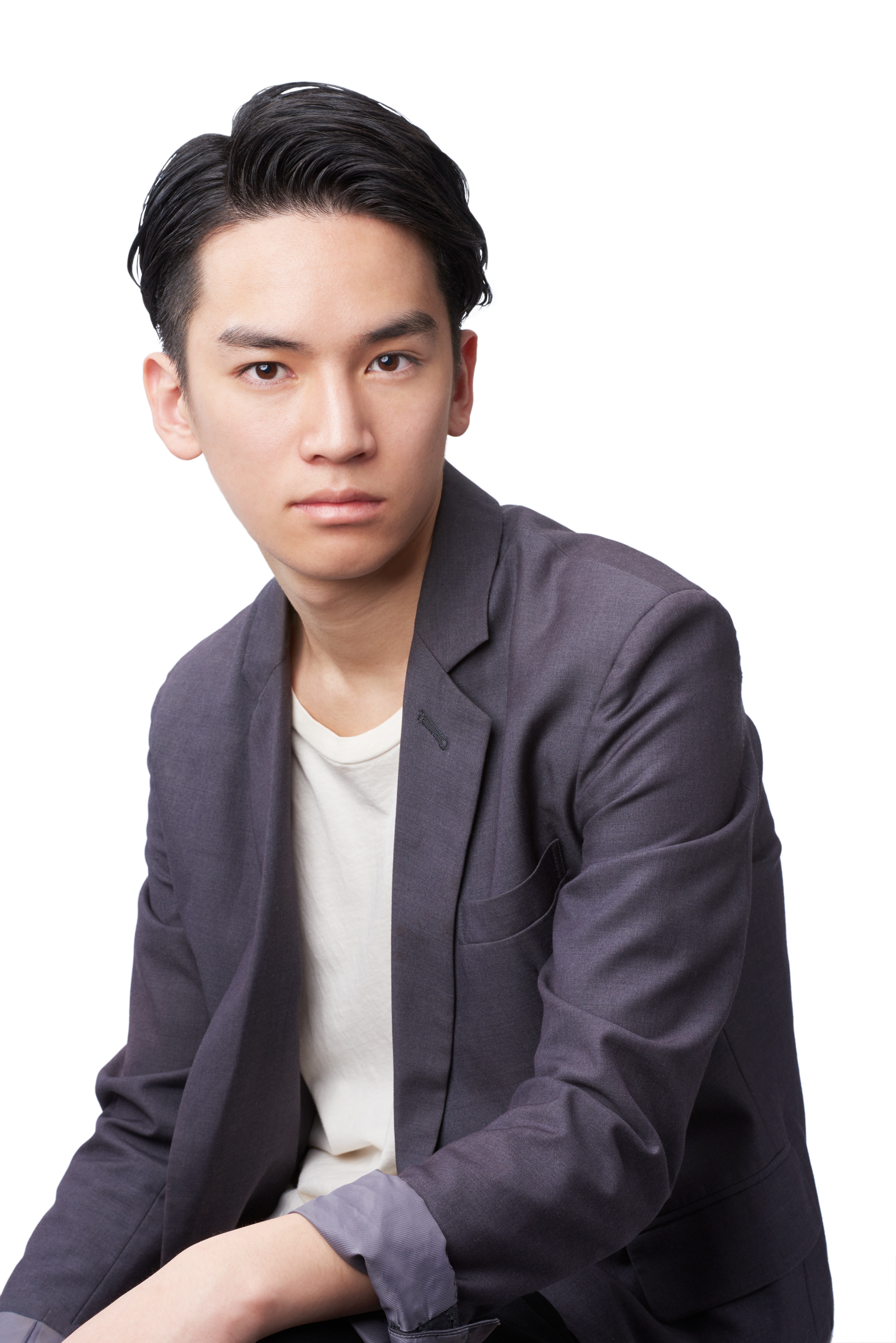 Korean Side Parted Hair
For most men, the side-parted hair is the most classic Korean hairstyle for men 2020! The hair is cut with almost no layers at all, keeping it very natural looking. It is then parted clean, off to one side, and wax, pomade or gel is used to give it a sleek, almost wet look. Finally, the hair is blow-dried in place. Men who don't have naturally glossy hair have two options to achieve a blinding shine. Some of our pomades give off a lot of shine, so this would be option number 1; however, using a hair spray can deliver an even greater shine – consider this as option number 2.
Korean Side Swept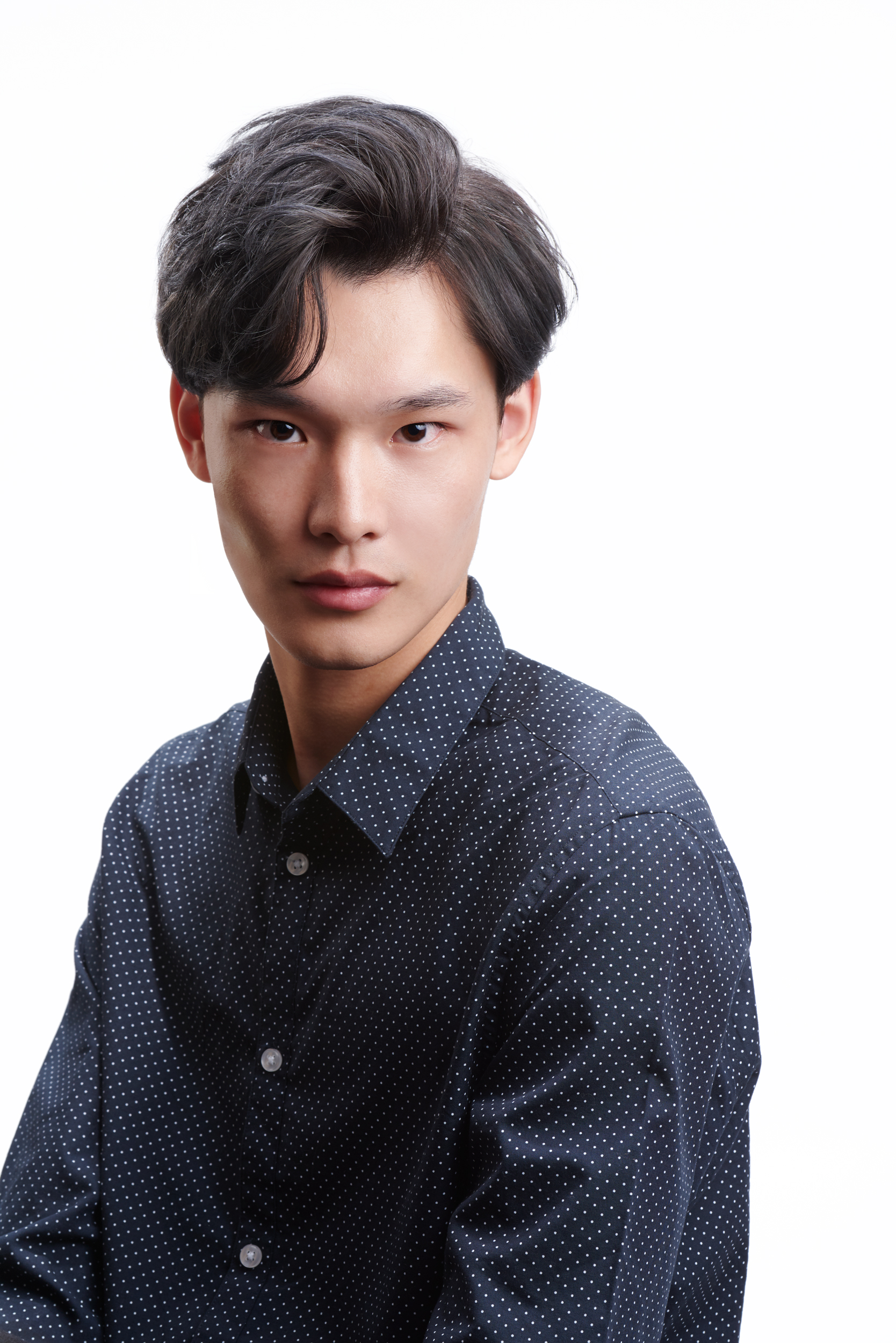 Korean Side Swept
A variation of the side-parted hairstyle, the side-swept maintains the same haircut, but the hair is parted and swept to the side. And a little amount of gel, hair wax or hairspray is applied to hold the hair in place. This low-maintenance Korean men's hairstyle will give you a casual yet chic look. You can even try variations of the side-swept. For example, this hairstyle's edgier variation is to get one side of your hair in an undercut style and sweep the remaining hair to the side.
Korean Fauxhawk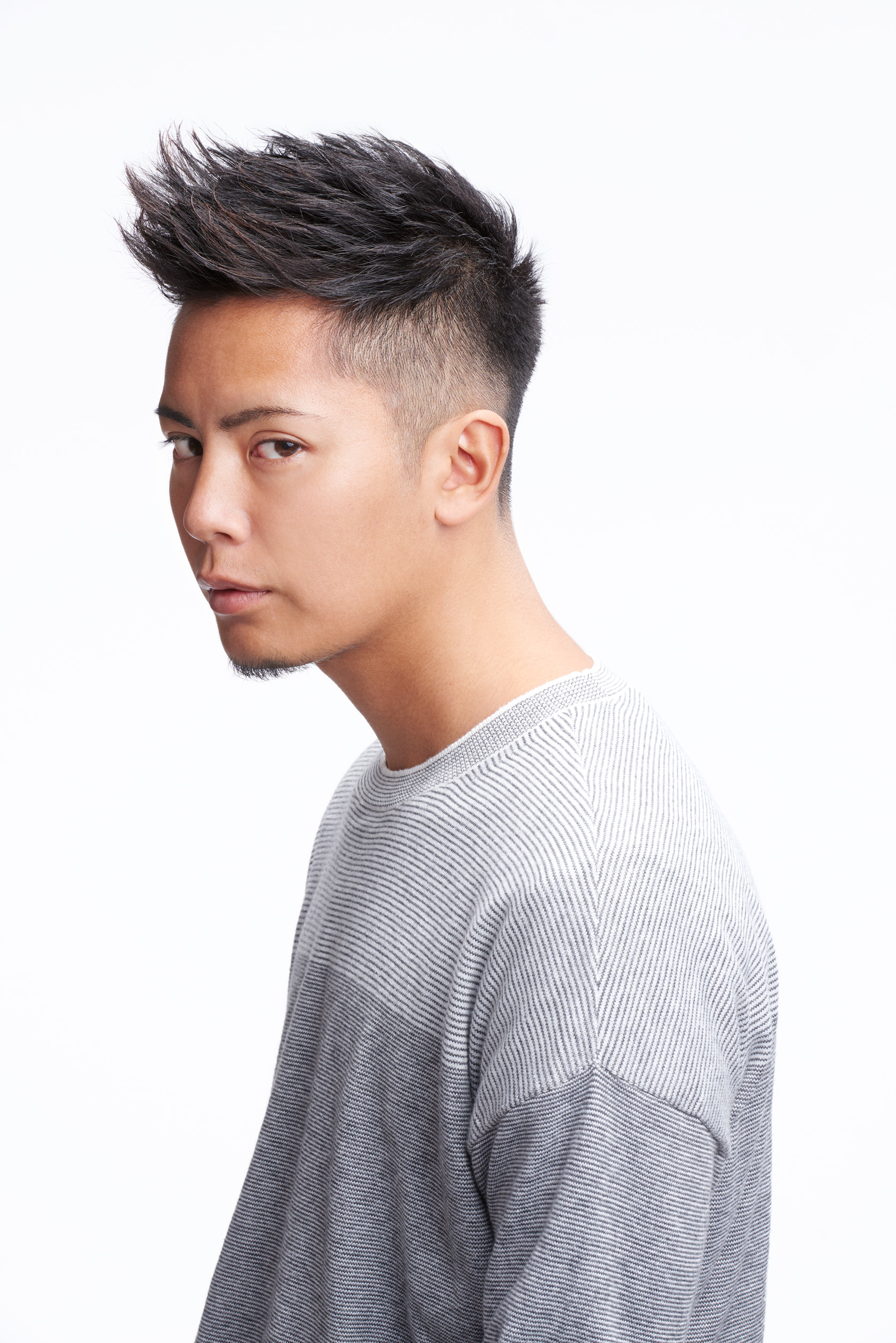 Korean Fauxhawk
A fauxhawk is a faux way of having a mohawk, thanks to its thickness and texture. You can achieve this very cool hairstyle by cutting the sides of your hair very short, so they stay close to the head. The top section is then cut longer, usually at an angle. Generous amounts of hair wax and hairspray can be used to make the hair stand up and lock it in place, visually resembling a real mohawk.
Korean Spiky Hair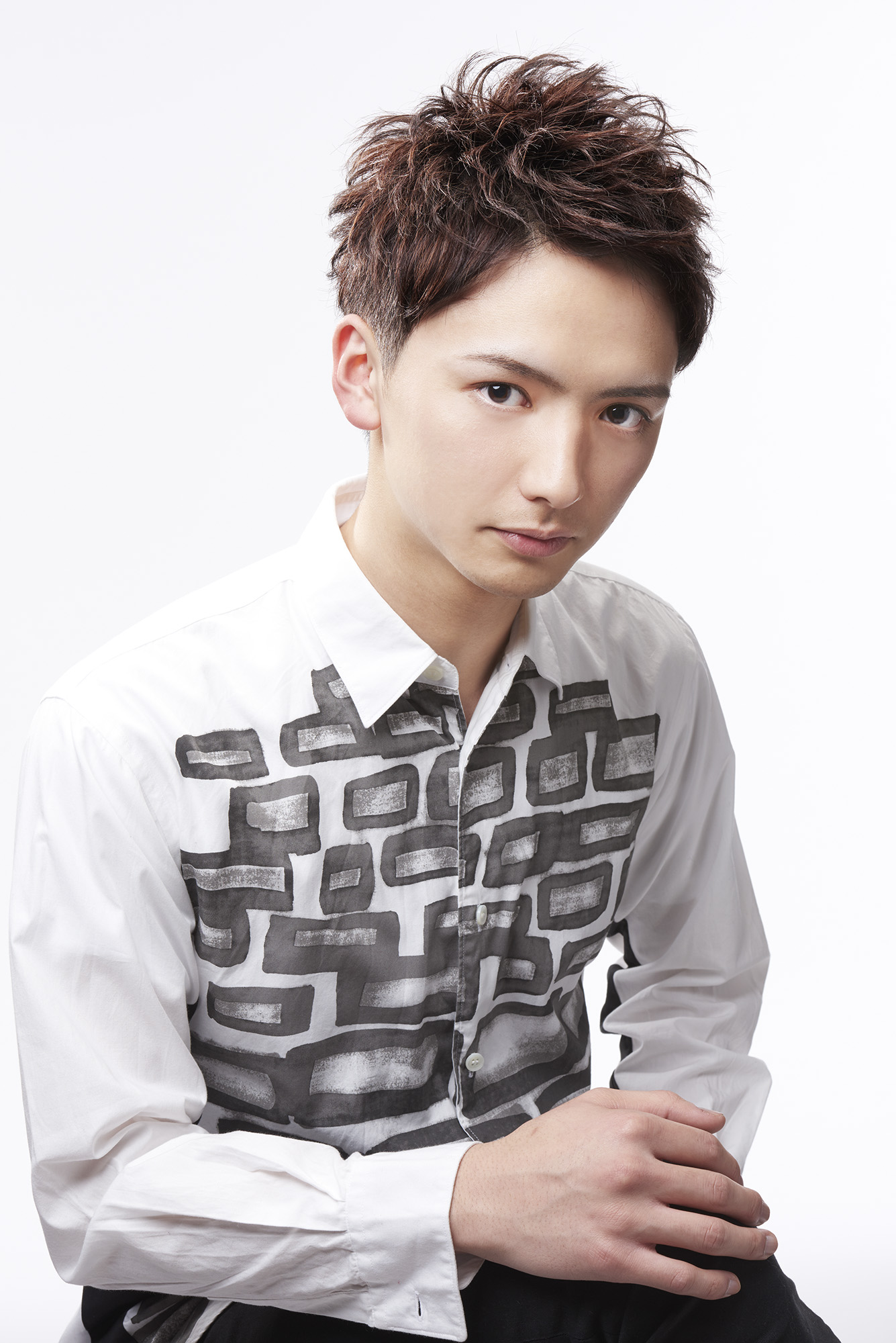 Korean Spiky Hair
If you're on the lookout for a hairstyle that invokes a playful vibe and matches your casual dressing, the spiky hair has got your back. It looks incredibly awesome on men with thick hair. This contemporary hairstyle can be achieved in different ways, depending on your hair length. You can try spiked stands, medium-length spikes, and even textured spikes.
For men with shorter hair, the hair at the crown has to be left only slightly longer than the rest. Adding a little bit of gel or hair wax gives the hair some strength as it stands and can be directed to stand in any desired angle. If you have longer hair, the possibilities are endless, but styling your hair in long spikes will make a bold statement, especially when it complements your physical features and clothes.
Final Thoughts
Korean men's hairstyle 2020 are so unique, thanks to their amazing textures and vibes. Started in Korea, these hairstyle trends have introduced a level of style and expressiveness to men's fashion worldwide. The K-industry has opened up its doors to new possibilities for experimenting with different styles and varying edginess levels. Most of the Korean men hairstyles 2020 are fusions of eastern and western aesthetics, so give a shot to one of these trending hair fashions and ride the famous wave of Korean hairstyles.