Matching Outfit Ideas With Shorts
Malaysia is a tropical country known for its hot and humid weather. It's no doubt that shorts are among the top choices for men in Malaysia. However, it can be tricky figuring out what to pair with shorts to match your outfit, thus, in this article, we'll dive into some matching outfit ideas for men with shorts to inspire your daily #OOTD.
The Basic Combo of t-shirt and shorts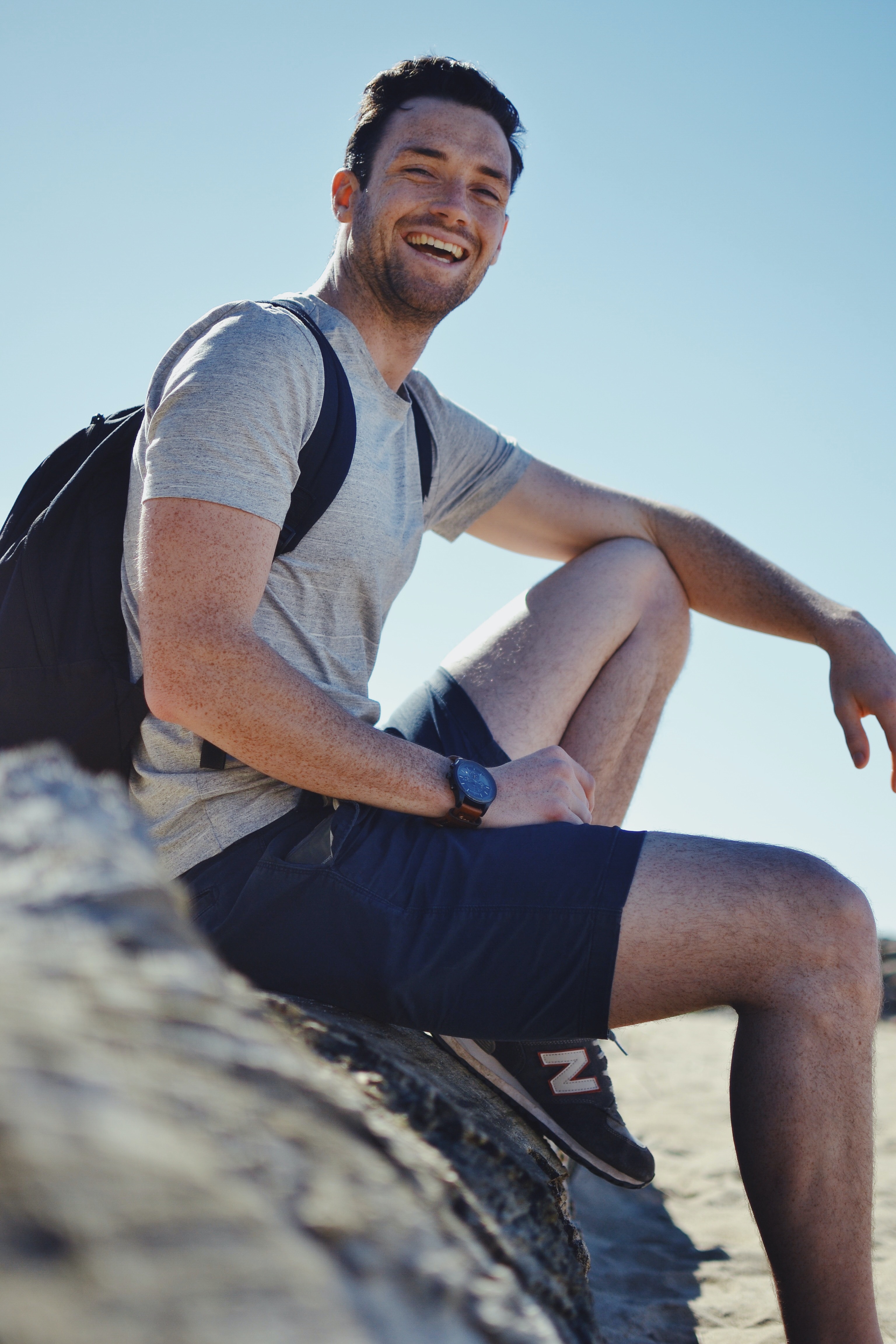 Correct us if we're wrong but one can never go wrong with a plain t-shirt paired with denim shorts. This combo is basic and casual, great for the summer days in Malaysia. You can try wearing a graphic t-shirt with colourful shorts for a more stylish look, an ultimate combo for a casual day out or running errands!
Polo shirt and shorts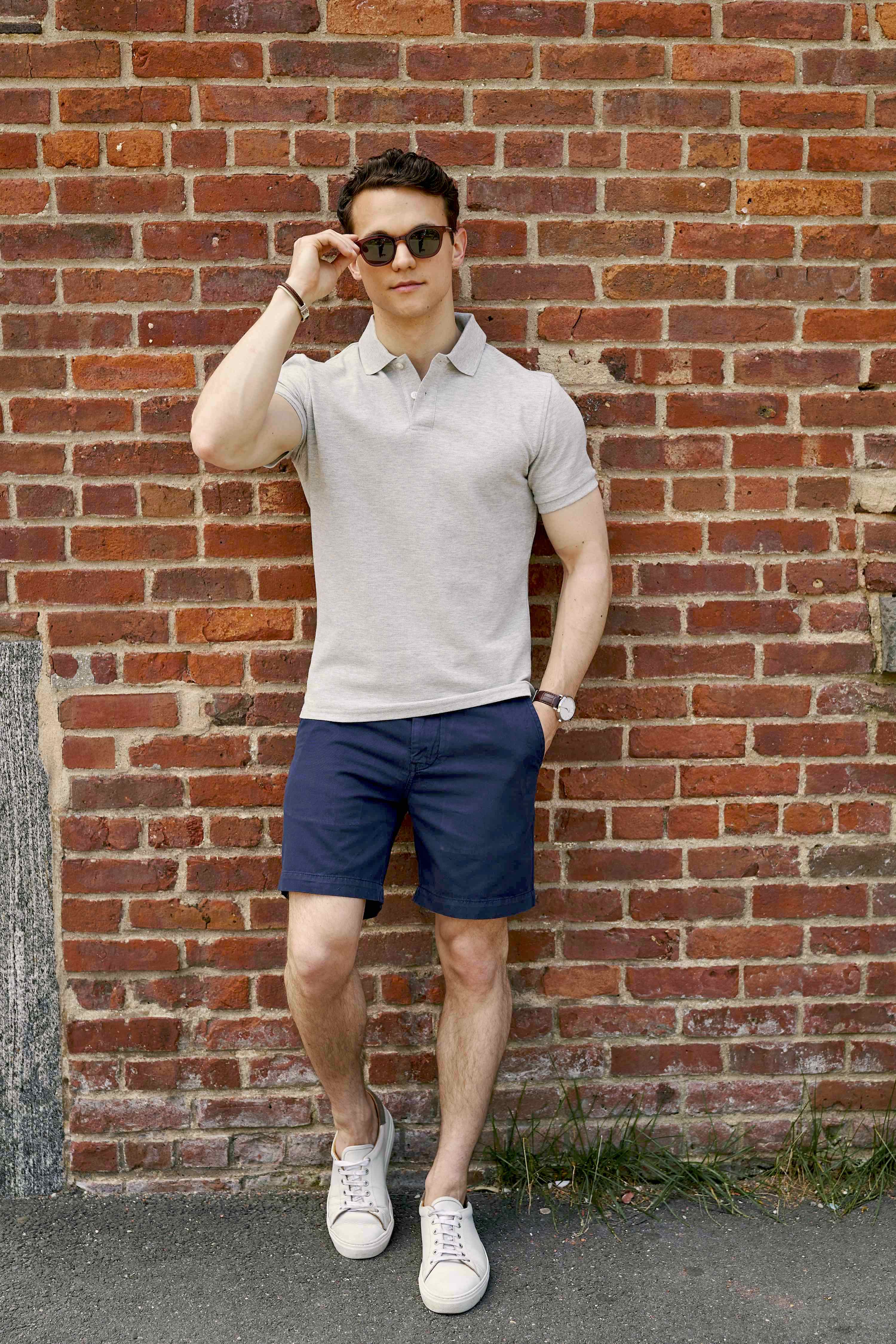 If you want to dress up your shorts a little bit, a polo shirt is the perfect option. A polo shirt paired with khaki shorts give timeless and sophisticated look. For a more relaxed vibe, try wearing a bright-coloured polo shirt with denim shorts. To match this laid-back style, choose a fresh, clean scent that compliments daytime wear.
Button-down shirt and shorts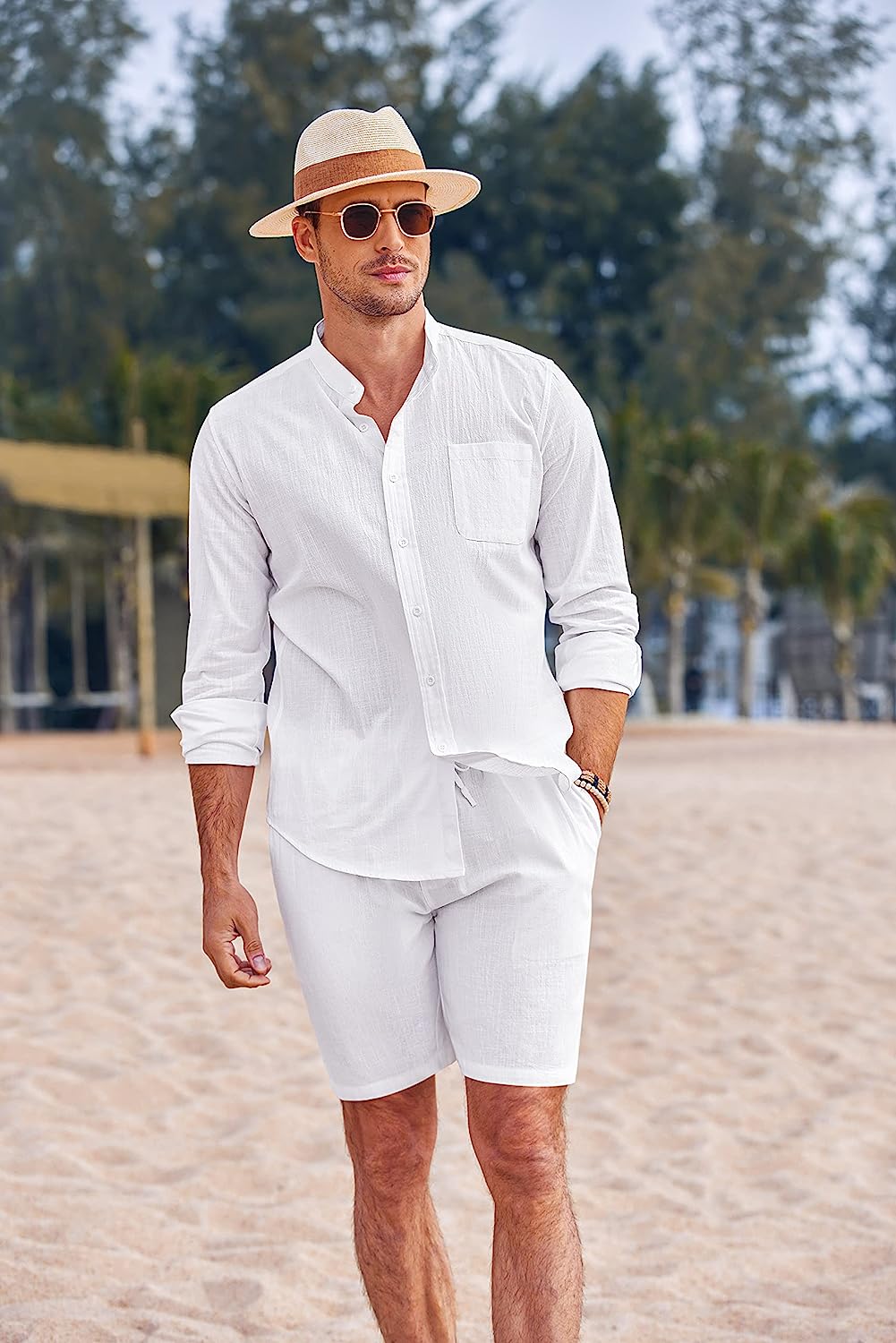 Button-down shirts are versatile, a short-sleeve button-down shirt is good to go with a denim short for casual summer days. Not a short-sleeve kinda guy? You can opt for a long-sleeve button down shirt with chino shorts for an effortless yet stylish ensemble for a more formal occasion. Don't forget a good pair of boat shoes or loafers to complete the outfit!
Linen shirt and shorts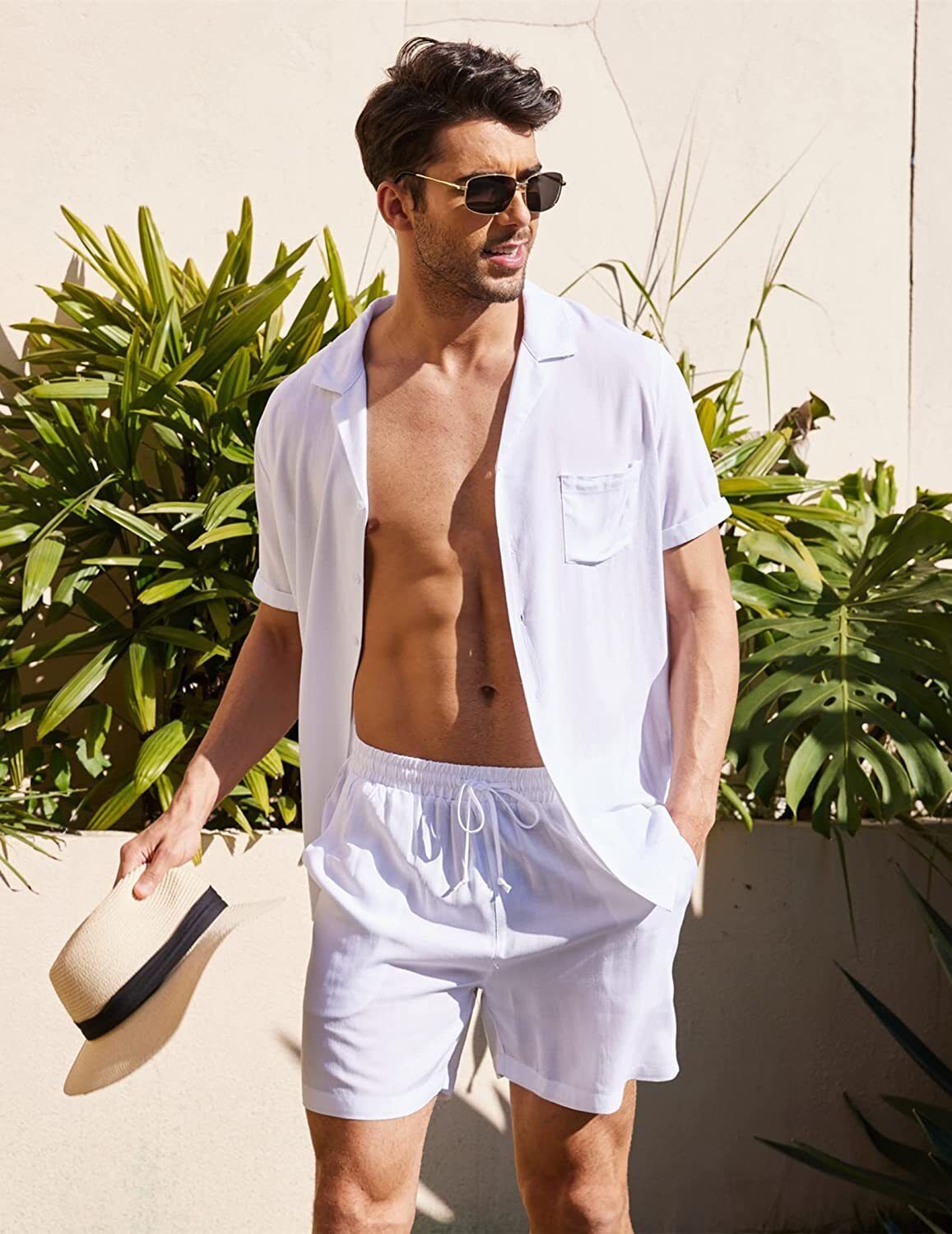 Linen is a lightweight and breathable fabric which makes it the top choice for hot weather conditions. A linen shirt paired with shorts is stylish yet comfortable. Try wearing a white linen shirt with beige shorts for a classic and sophisticated look. You can also experiment with different colours and patterns for a more casual vibe.
Graphics tees and Cargo shorts
Cargo shorts are stylish yet practical as they come with pockets secured with Velcro flap. To style cargo shorts for rugged summer style, consider pairing some cargo shorts with a graphic t-shirt and some hiking boots. This outfit is perfect for a day spent exploring the great outdoors.
Running tee and Athletic shorts
If you're the active type, you can still look stylish while staying comfortable in some athletic shorts. Pair them with a breathable tank top and some running shoes for a sporty look that's perfect for a morning jog or a workout at the gym.
Hoodie and shorts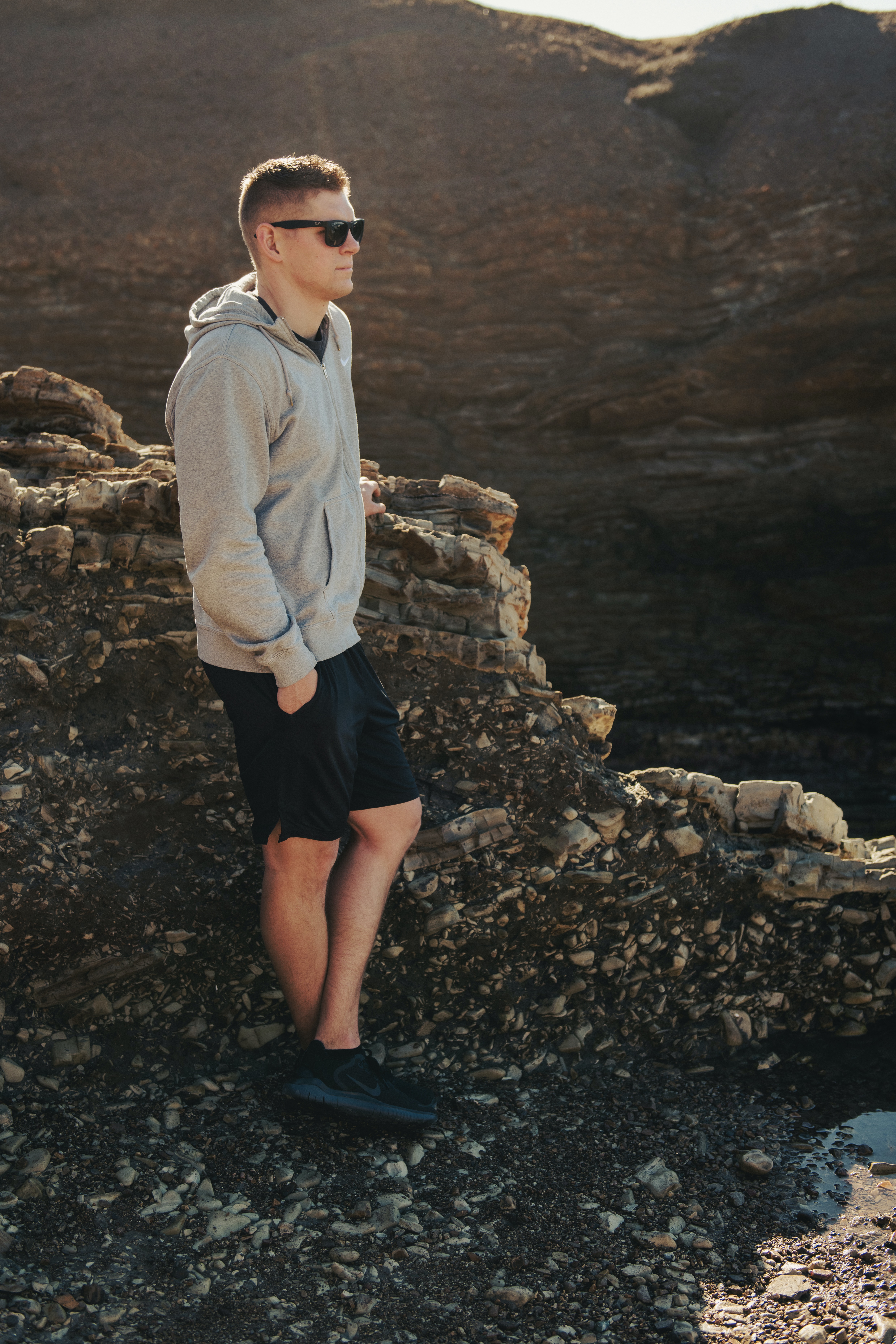 For those cooler days, pair your shorts with a hoodie. A hoodie is a comfortable and casual option that's perfect for a day of lounging around or running errands. For a more put-together look, wear a plain hoodie with your shorts and add a pair of sneakers.
Additional tips
Other than choosing the right fit for your pair of shorts, matching your scent with your outfit can take your style to the next level too. In a nutshell, there are many matching outfit ideas for men with shorts in Malaysia. Remember to choose fabrics that are lightweight and breathable for the Malaysian weather, and experiment with different colours and patterns to create your personal style.